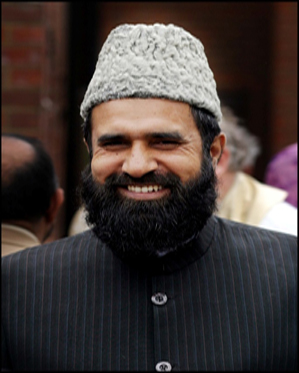 Allama Arif Hussain Ashrafi Saeedi
(Imam of Chesham Mosque since 1985)
In 1975, at the age of 15, Imam Arif Hussain joined the prestigious Jamia Naeemia in Lahore, and received religious education for 10 years. During this time he completed the Faazil Arabic, F.A and B.A as well as Dars-e-Nizami.
At the age of 25, Allama Arif Hussain started his Imamat in Chesham Masjid. Allama Arif Hussain is now the longest-serving Imam in a single Mosque in the UK, having served the Chesham Muslim community for 35 years.
This commitment and hard work was recognised through Imam Arif Hussain receiving an Award from the Chesham Town Mayor for services to the community in 2008 as well as receiving an MBE in 2019.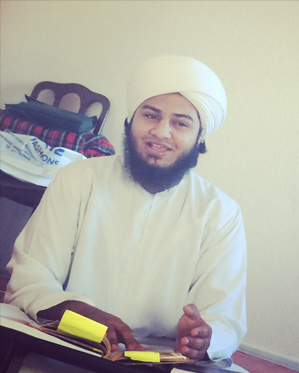 Imam Muhammad Husnain
Imam Muhammad Husnain is a British Islamic scholar and a co-founder of Iqra Al Quran Islamic Educational Academy. He was raised in a household that possessed a tradition and lineage of Islamic scholarship and righteousness led his Grandfather. His grandfather, Shaykh Mufti Qazi Hameed Ulllah, was an early Imam and Mufti of Pakistan, a pious caller to Islam, scholar and a martyr of the communist uprising.
Imam Muhammad Husnain As Siddiqi began to teach at the age of 15, while continuing to study and receive lessons from numerous scholars. He is an integral part of our Masjid team and his main role is to develop and educate our youth – a role in which he is excelling.